Admit it, did it happen to you that the holiday caught you "unexpectedly"? You didn't plan anything, the house wasn't decorated, you're not expecting any guests, and the mood is so bad. And suddenly, the mood has improved, and friends really want to meet and are ready to come to your house. Does the situation look familiar to you? Usually we start to make a fuss, run to the supermarket and start sweeping away the remnants of festive decorations from the counter. As a result: fatigue from running, not particularly beautiful decor and a lot of lost time. But we want it to be stylish, thoughtful and effective. That the guests liked and the atmosphere of the holiday was felt to the full!

It turns out that there is a basic set of items that will make your home elegant in a couple of hours. And it does not matter if it should be Easter or New Year's decor, decoration for Valentine's Day or Halloween, New Year's decor for home and office or autumn festivities in the yard. In this article we will focus on stained glass decor that can bring a cosy and unforgettable atmosphere to your home.

Decorative lanterns
It is difficult to imagine Christmas and New Year compositions without these beautiful, old metal or wood lanterns. The shimmering candles inside give them a special charm and comfort. If you have such a flashlight, dare to use it in decor! It will come in handy not only on New Year's Eve but also on Easter, Valentine's Day, Halloween. Decorative flashlights will help to create a cozy, romantic atmosphere in any part of your home and garden.

Glassware in the interior
No matter how rich and varied the collection of glass objects is, it can lose all its appeal just because of the wrong placement in the house. And on the contrary, even two or three statuettes can decorate almost any interior, if you choose the most appropriate place for them. Experienced stylists and designers in the decoration of premises advised to adhere to a few simple rules.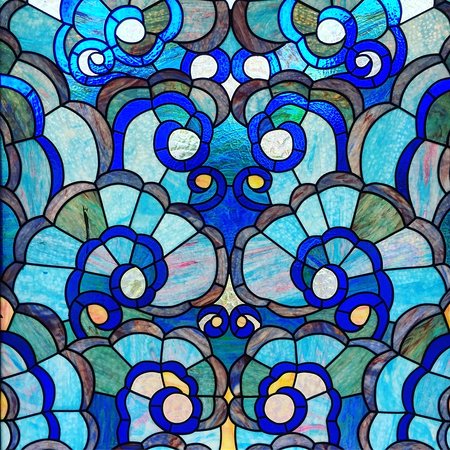 Large items, such as floor vases, are better placed closer to the periphery of the room, and a low fruit vase can take center stage on a coffee table near the sofa.
Several small figures, united by a common style and color scheme, can be displayed together on a dedicated shelf.
It is not worth diluting the family crystal in the cupboard or the buffet with colored glass vases and figurines – as a result of this neighborhood the beauty of both is lost.
A large bird figure, for example, a symbol of wisdom – an owl, can decorate a chest of drawers or a mantelpiece. It will become one of the main elements of the object decor, and perhaps the business card of your family.
Any vase for flowers made of glass is beautiful in itself, it can be placed on a central shelf or open buffet. Not bad look such vases, exhibited in one line, if they are slightly different in size and harmoniously combined in color. And if you put a bouquet of flowers in a vase, it will be appropriate and in the center of the table, and on the bedside table.
Products made of coloured glass in the interior always play the role of color accents. It is desirable that your collection, located in one room, do not differ too rich palette of colors to avoid unnecessary mottling and achieve the desired effect.
There are many different glass products that can be used to decorate your home. If you want to choose something really attractive, the easiest way is to use the internet. Today, there are a lot of such resources, so you can easily find something interesting there. Here you can always see a lot of beautiful stacks that can perfectly complement the interior of your home. Modern technology makes it possible to create beautiful glassware, so we can enjoy each individual element.