MEET YOUR HOSTS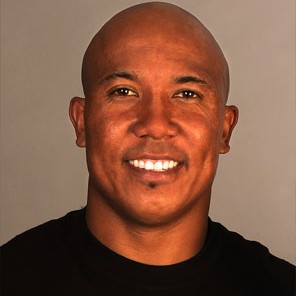 HINES WARD
Superbowl MVP & Smiley Guy
Hines Ward is a retired South Korean-born American NFL football wide receiver who played 14 seasons for the Pittsburgh Steelers. He played college football at the University of Georgia. The Steelers selected him in the third round of the 1998 NFL Draft, and he became the team's all-time leader in receptions, receiving yardage and touchdown receptions. Ward was voted MVP of Super Bowl XL, and upon retirement was one of only thirteen NFL players to have 1,000 or more career receptions.
Born in Seoul, South Korea to a Korean mother and an African American father, Ward grew up in the Atlanta area. He has become an advocate for the social acceptance of foreigners in Korea, especially mixed-race youth.
Aside from his career in the NFL, Ward has appeared in various forms of television and film media, including winning the reality TV series Dancing With The Stars, and brief cameos in the 2012 film The Dark Knight Rises and in the television series, The Walking Dead. He has competed in an Ironman Triathlon, and lives in the Atlanta Georgia area with his wife Lindsey, and son Jaden.
Connect with Hines:
Twitter: @mvp86hinesward
Instagram: @mvp86hinesward
Periscope: @mvp86hinesward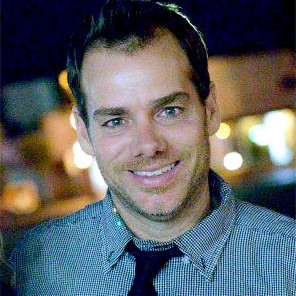 MICHAEL O'NEAL
Podcaster & Renaissance Man
Born in Toledo Ohio, and a current resident of San Diego (via Philly, Boulder, Denver, and Brussels), Michael O'Neal's grammar school report cards always read: "Doesn't live up to his potential" and "Talks too much." One of those pieces of feedback would come in handy, as he is now the founder and host of the award-winning and much acclaimed business and entertainment podcast, "The Solopreneur Hour".
The show, having garnered millions of downloads, features lively and highly engaging conversations between Michael and his various (and often much sought-after) guests, who share remarkable stories, advice and practical tips, for an audience that badges itself as "proudly unemployable".
With an extensive professional background and formal education in social media, branding, web and print design, network marketing, and internet marketing, Michael's own personal journey that led to the launch of his show started with the untimely and back-to-back loss of his parents, a transformational trip throughout Europe as part of his grieving process, and the creation and production of another high-profile podcast focused on personal transformation called "The KickAss Life" as well as Solohour.
Steelers fan, Professional drummer, car racer, competitive racquetball player, and former expert mountain bike racer with a penchant for stand up comedy, Michael likes great conversation, and digging behind the scenes to find the real dirt.
Connect with Michael:
Twitter: @solohour
Instagram: @solohour
Snapchat: @solohour

The Solopreneur Hour Podcast with Michael O'Neal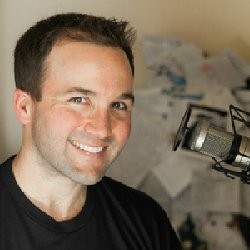 JOHN LEE DUMAS
Executive Producer
John Lee Dumas is the founder and host of EOFire, an award winning Podcast where he interviews today's most successful Entrepreneurs 7-days a week. JLD has interviewed over 1200 Entrepreneurs and EOFire generates over 1 million monthly listens. John's latest project is The Freedom Journal; a gorgeous leather bound journal that guides you in setting and accomplishing your #1 goal in 100 days. You can learn more at TheFreedomJournal.com.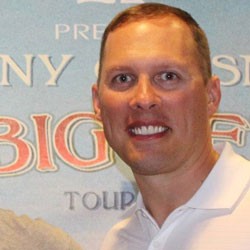 MATT MORAN
Executive Producer
Matt Moran is the founder of Alley Cat Talent, LLC which is a private Athlete Branding and Media agency designed to create and/or improve the off-field success of professional athletes. Specializing in Public Relations, Event Bookings, Social Media management and Brand reinventions. Matt is also the founder of Generating Winners. A support platform that educates parents of teenagers on how to provide the tools and resources necessary to build strong Character, Educational excellence and Physical Well Being for our next generation. www.GeneratingWinners.com
Connect On Social

Recent Posts

Friends

Categories